Our Team
Dr. Iain Stewart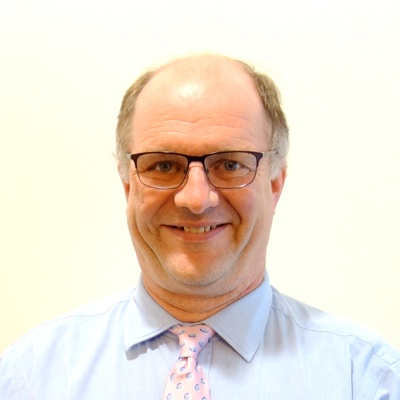 Dr. Iain Stewart has been committed to patient centred, holistic health since arriving in Australia in 1987. He has 20 years experience of investigating and treating patients with acute and chronic fatigue. He utilises both the latest pharmaceutical techniques integrated with nutritional and lifestyle preventative practices in the management of all common diseases in the community.
He routinely utilises in his practice, his advanced training in the following areas on a daily basis – Nutritional and environmental medicine, mind and body medicine, more specifically he is a certified trainer in Neuro Linguistic Programming (NLP).
Dr. Stewart has a sound, practical and safe approach to all symptom presentations underpinned by 27 years of practice and his graduation from Aberdeen University Scotland.
Dr. Stewart qualified in General Practice in the UK and is vocational registered in Australia, and an associate of the Royal Australian College of GPs. He is also an associate of the Newcastle Mater Melanoma Unit.
Dr Stewart works full-time: four days a week in the practice while on Thursdays he provides aged care medicine in five large nursing homes. He offers late evening appointments to 07:30pm once a week (currently on Mondays) and participates in the Saturday morning roster.
BOOKS CLOSED TO NEW PATIENTS
Dr Philip Ousby has been a member of the Good Health Greenhills medical team since 2006. He came to Maitland with his family after a number of years as a principal doctor in a practice  in Dubbo.
He provides general medical care including; men's health, diabetes care, heart disease care, children's health, assessment of lung function, insertion and removal of contraceptive implants, shared antenatal care, sports medicine, immunisations including Q Fever and Yellow Fever. He provides general travel advice and travel vaccinations
He has a particular interest in Travel Medicine, Paediatric Medicine and medical computing.
Dr. Ousby is committed to quality care and takes part in continuing medical education. He graduated from the University of NSW and is a fellow of the Royal Australian College of GP's.
Dr. Ousby works Monday to Friday as well as some Saturdays.
BOOKS CLOSED TO NEW PATIENTS
Dr. Karen Norsworthy
Karen Norsworthy has been part of the Good Health team since 1997 and has a well established practice. Dr Norsworthy is a family doctor with interest in nutritional medicine and women's health.
Karen also has a keen interest in shared antenatal care. She has many loyal patients within the practice that she has cared for since she first came to Good Health. Dr Norsworthy is vocationally registered as a GP in Australia and has a Diploma of the Royal Australian College of Obstetrics and Gynaecology.
Dr. Norsworthy works Monday to Thursday in the mornings. She participates in the Saturday morning roster.
BOOKS CLOSED TO NEW PATIENTS
Dr Irene Robertson
After graduation from Aberdeen University in Scotland Dr Irene Robertson has accrued many years of varied experience in General Practice. Over this time she has been privileged to treat all generations of patients and values all her patients regardless of age. She has worked as a solo GP in rural practice as well as extensive experience in Obstetrics and Paediatrics which remains one of her dearest loves.
Dr. Robertson works 3 days per week.
BOOKS CLOSED TO NEW PATIENTS
Dr Smita Gupta

Dr Gupta has completed her specialist training in General Practice and is a fellow of the Royal Australian College of GP's. Her special interests include women's health, chronic disease management, mental health, ophthalmology (eyes) and general medicine.
Dr Gupta offers appointments on Mondays, Tuesdays (including evening appointments), Wednesdays and Fridays. She also participates in the Saturday morning roster.
BOOKS CLOSED TO NEW PATIENTS
Dr Alicia Reyes

Dr. Alicia Reyes joined the Good Health Team in late 2016. She is a General Practitioner who has a special interest in Women's Health, Skin Cancer, Skin Checks, Skin Cancer Surgery and Non-surgical Treatments but enjoys all facets of General Practice.
Dr. Reyes is undergoing post graduate specialist training in general practice and as such works closely with Dr Stewart. Dr. Reyes also has a Certificate of Dermoscopy SCCA and Certificate of Skin Cancer SCCA. She works Monday to Thursday.
BOOKS CLOSED TO NEW PATIENTS
Dr Nooshafarin Sattaridibazar
Dr Noosha is an overseas trained doctor with almost 16 years international experience as a GP and Gynaecologist. She has special interest in women's health, paediatrics and also general medicine.
Also as she is a dedicated mum of 2 little boys whom she loves, she looks forward to spending time with the younger mums and fitting seamlessly into the hunter community where she already has friends.
Dr Noosha works 9am to 5pm every Monday – Friday.
BOOKS CLOSED TO NEW PATIENTS
Dr Simple Arora
Dr Simmy Arora has called Australia home for the past 10 years. She has worked as a GP for 5 years before moving to Australia with her husband and son.
After working in Wollongong where she taught Clinical Anatomy at the Wollongong Medical College and then worked at Shoalhaven Hospital, Nowra in the Emergency Medicine department.
She enjoys the full spectrum of General Practice from newborns, through to children, teens, adults and those in their more senior years. Simmys clinical acumen, holistic approach to treatment and compassionate nature have made her admired within the local community and the staff at the medical Centre.
Her professionals interests focus on managing women's health issues, and skin surgical procedures. She has an Advanced certificate in Skin cancer medicine and is keen to obtain Diploma in Skin Cancer medicine.
Areas of interest:
Family Medicine
Skin cancer treatment
Women's health
Mirena
Mental Health
BOOKS CLOSED TO NEW PATIENTS